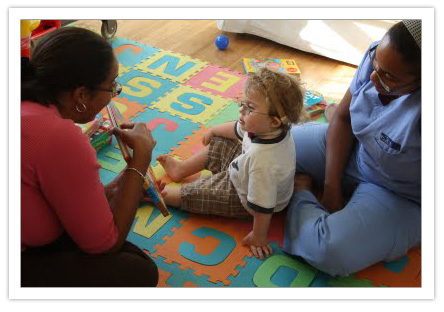 About Us
Johanne Vaval is a licensed speech-language pathologist with many years of experience in the field of communication disorders. 

She received a Bachelor's Degree in Speech and Hearing Science with Honors from the University of Illinois in 2001 and a Master's Degree in Communicative Disorders from Northern Illinois University in 2003. 

Johanne holds a Certificate of Clinical Competence in Speech-Language Pathology from the American Speech-Language-Hearing Association (ASHA), is licensed as a Speech-Language Pathologist by the State of California, is a member of the American Academy of Private Practice in Speech Pathology and Audiology (AAPPSPA). Johanne is also a member of the California Speech Language Hearing Association (CSHA) and the National Black Association for Speech Language and Hearing (NBASLH). 

Johanne's professional career began in the Los Angeles Unified School District where she served as an itinerant speech- language pathologist. Driven by a desire to provide families with innovative services, Johanne established Communication Keys, Inc in 2007. Her clinical experiences include working with adults and children in the public school setting, private practice, home setting, acute care and rehabilitation settings. In her time in private practice, Johanne has served multi-cultural toddlers, preschool and school-aged children with communication disorders related to Passy Muir Valves, Autism, Cleft Lip and Palate, Expressive/Receptive Language delays.  She has also provided Accent Modification services for adults. At Communication Keys, Johanne offers a family-centered and evidence based practiced speech therapy program. 

Johanne annually attends numerous workshops and certification courses to provide her patients with the most current evidence based practice treatment.